-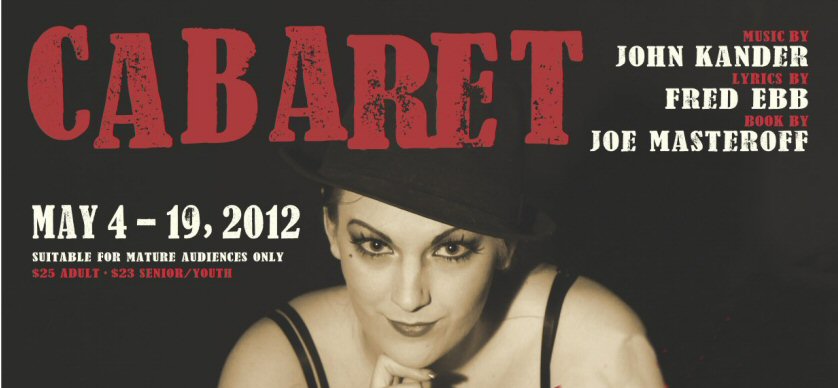 The musical was turned into an eight-time Oscar-winning 1972 movie starring Liza Minnelli, Michael York and Joel Grey. Prior to the movie, Cabaret premiered on Broadway 1966. The musical returned to New York 30 years later with Mendes' famous Tony-winning production, which premiered at London's Donmar, and starred Alan Cumming (London and Broadway) and Natasha Richardson (Broadway only). Joe Masteroff's book for Cabaret was based on John van Druten's play I Am a Camera, itself inspired by Christopher Isherwood's Berlin stories. Set in 1931 Berlin as the Nazis are rising to power, it focuses on nightlife at the seedy Kit Kat Klub and revolves around the 19 year-old English cabaret performer Sally Bowles and her relationship with young American writer Cliff Bradshaw. A sub-plot involves the doomed romance between German boarding house owner Fraulein Schneider and her elderly suitor Herr Shultz, a Jewish fruit vendor. Overseeing the action is the Master of Ceremonies at the Kit Kat Klub which serves as a constant metaphor for the tenuous and threatening state of late Weimar Germany throughout the show.
"The original Broadway production utilized a massive mirror, which was turned to face the audience, as part of the set. The mirror forced the audience to face themselves. We saw. We heard. Could it happen again??? In our production, we have gone a step further and placed the audience directly in the Klub. We are no longer bystanders; we are active participants in the production. We are not only the audience of the show, Cabaret, we are also the audience of the Kit Kat Klub and the audience of Berlin in early 1930's," explained Director Jeffrey Fiorello.
Bob Lukasik produced this musical for Chatham Players 33 years ago, this time he's producing "Cabaret" that has been revised and updated to be even more intense, more timely, more relevant and truthful to its time. "We are mounting a production that is honest, engaging and far from trite. I invite you to come to the Chatham Playhouse which, for a few short weeks, is being transformed into Berlin's Kit Kat Klub," said Lukasik.
Photo Gallery (21)
(Tap/Click)